Dr Tamiya Nair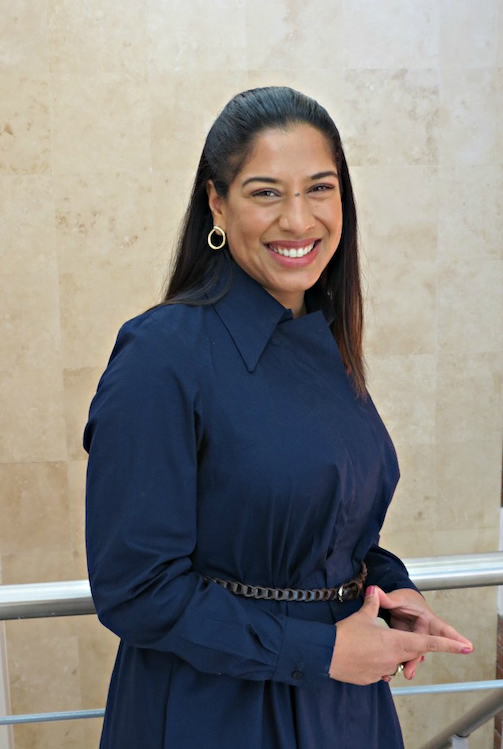 Dr Tamiya Nair
Partner
MBChB (Hon) (UCT), DA (SA), FC Rad Diag (SA) (UCT), MMED (UCT)
Masters in Oncologic Imaging (University of Pisa)
Accolades:
Rhone-Poulenc-Rorer Medal for Part 1 examination (2013)
Cuthbert-Crichton Prize (2003)

Professional interest:
Cross-sectional and Oncologic imaging
About:
Tamiya received her medical degree from the University of Cape Town in 2005 followed by an internship at Tembisa Hospital in Gauteng, and Community Service at Murchison District Hospital, in KwaZulu Natal, where she was later appointed as a Principle Medical Officer. During her time at the Murchison- Port Shepstone Hospital complex, she also completed a Diploma in Anaesthesia and received accreditation as an Aviation Health Care Provider.
In 2009, Tamiya moved back to Cape Town after accepting a position at 2 Military Hospital as a Captain and Principle Medical Officer spending time in Internal Medicine and ICU. During this time she was granted the opportunity to assist in the United Nations African Hybrid Mission in Darfur, Sudan.
Dr Nair enrolled as a Radiology Registrar at the University of Cape Town in October 2011. She became a Fellow of the College of Radiologists in 2016 and completed her Masters in Medicine in 2018, at which point she joined the Morton & Partners family.
In 2019/2020, Dr Nair completed her Masters in Oncology Imaging through the University of Pisa. The programme is supported by the European Society of Oncologic Imaging and covers various topics including imaging biomarkers, Oncologic diagnostic and therapeutic pathways, evaluation of response criteria and the role of the radiologist in multidisciplinary Oncologic imaging.
In her free time she is learning Italian, enjoys hiking and exploring exotic cuisine and loves to travel. She shares a passion for textiles and ceramics with her husband.