Dr Seymour van der Merwe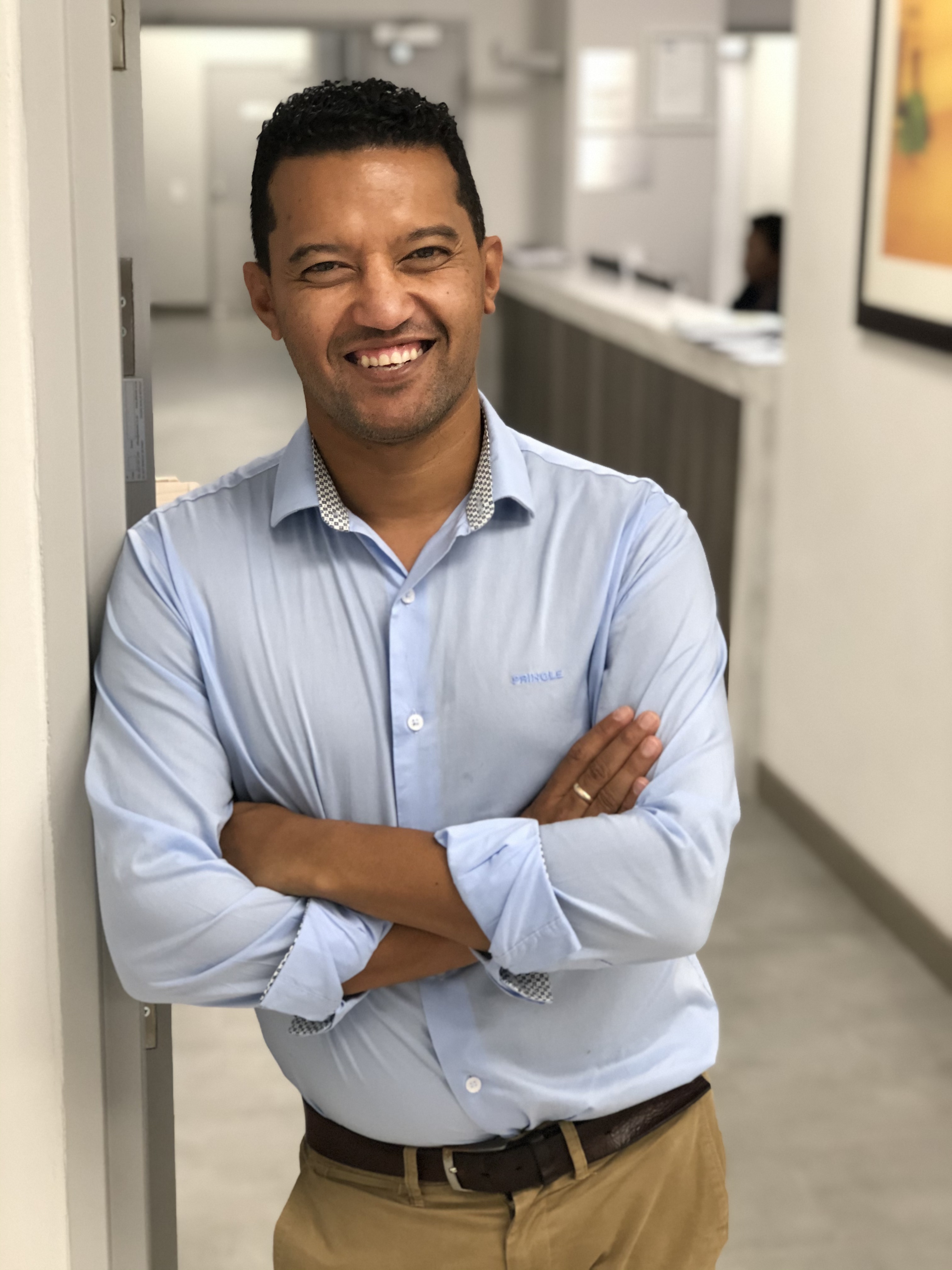 Dr Seymour van der Merwe
Radiologist
MBChB (UCT), FC Rad Diag (SA) (US)
Professional interest:
General Radiology, Body Imaging,Interventional Radiology, Outreach
About:
Seymour completed his undergrad training at UCT in 2002 and commenced internship at Pretoria's Kalafong Hospital in 2003. Community service was performed at Delft Day Hospital and GF Jooste Hospital.
He continued working at GF Jooste for 2 years before opting for a change in scenery, joining the mining sector in 2006. He worked as a medical officer for a mining company in the Northern Cape and was quickly drawn into the corporate world. After completing his Diploma in Occupational Health, he was appointed Occupational Medical Practitioner and managed the health departments at site, for two major multinational mining companies.
His time in the mining sector gave him a perspective of the broader South African landscape and taught him invaluable skills in the high pressure environment of the corporate world.
The lure of clinical medicine resulted in him pursuing a career in radiology at Tygerberg Hospital, which he completed in 2019.The teaching and academic culture at Tygerberg rubbed off on him and during his time there, he was actively involved in outreach and teaching at peripheral hospitals.
His free time is spent exploring the outdoors with his wife and kids and the occasional run if time permits.